Welcome to woyww 134...Where has the time gone we arrived back from Dad's last night after a wonderful christmas.Ive just lost all track of days couldnt beleive it was wednesday!All these bank holidays added on for crimbo and boxing day .Well have left me all in a cufuffle.Im here and yes wedensday means a trip around the crafty desks of the world .If you have no idea what i mean pop by
Julias' blog and find out!

Well i hope you all had a wonderful Christmas wether it be with family ,friends or on your own.Do hope santa was very good and gave you some lovely gifts.Oh my hubby did me proud as you will see below my hints paid off ...lol yes he bought me the set of Tim Holtz cases .as well as designer handbag.Think first year my hints have paid off..lol.Maybe i should start hinting now for my birthday week friday 6th...lol
I also got more crafty stuff but as yet not unpacked it .Heres couple of things creativity mag jan 2012,and lovely set Anna Griffin stamps ,and this beautiful book sew easy on papercrafts.whihc has some fab altering projects in.So watch this space well once unpacked and sorted.
Thats about it craft desk still neat clear for new start in new year .Nothing on it since last weeks woyww.But i still have lovely CANDY on offer until 6th Jan so
CHECK OUT HERE.

Well here's Wishing You All A Very Happy ,Healthy,Creative New Year!
Love n hugs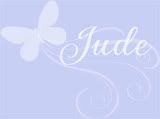 Glitterfy.com - New Year Glitter Graphics