" Half Term Candy"
Good Morning Thank god it's friday,and the girls broke up for half term last night.So i expect other crafting mother's children have to.Well after yesterday at the hospital what an experience that was!Hand my die injected and as they inject into the hand they take photos of the die going through my rt eye the one ive lost all sight from.After having that done they did warn me i would be seeing Pink.....OMG pink pink everything it's fun actually seeing all these men male doctors pink clothes faces hair everything was pink from head to toe.I even said to sophie and my friend Karen who came with me they looked good in Pink...lol
Anyway i should have gone back in 6 weeks to have opd and get results.But when they had given me cuppa coffee took needle out apparently showed dr the results i now have to return a week thursday they have brought my indepth brain scan forward to 2nd march(week wednesday).
So i have made my mind up that im going up to dad's for the week from sat to sat with the girls ive informed the gp re sophie and given all my phone numbers she could do with a break also.Plus i am suspecting they have found something or else they wouldnt bring everything forward.So i need to go and see dad just incase they take me in.It will be nice break and i get to see my good friend June who runs
Dezina World .
A shopping trip is on the cards...
Anyway so couldnt go away without leaving you something.All my lovely followers so i have some lovely candy for you.......no calorie candy at that..lol
I love to alter things love Tim Holtz and adore Prima flowers so these are some of my favs im offering to all my followers;
These are the Rules to enter my Candy if you dont comply you dont get entered!!!lol
1.You must be follower of my blog
2.You must post about my half term candy using the Large piccy above (piccy2)link back here
3.You must also add/post the piccy above small one(First piccy) on your sidebar of your blog linking back to this blog.
4.Come back here add your name to Mr Linky...Hoping he will behave!
5.You must do this by March 31st 2pm(GMT) to be in with a chance to win.
The Winner will be announced later that night 31st March.
This lot will go to one lucky winner now i have also added something else to this candy but unfortunately iy hasn't arrived yet .I will add piccy when i return thats if it's arrived by then.As on Monday i received a christmas card YES you read right posted 1st Class on Dec 17th in Chester uk !So this item has until 31st March to arrive !
So what you waiting for Have a fab week and i will try do some bloggin whilst up north.As i get crafting withdrawls so have to keep bloggin.
Just to say thankyou for your kind messages over the past few weeks ,Keeping me in your thoughts and prayers that people have so nicely been doing.Big thanks from the bottom of my heart!and Sophies.
This is for you lovely lot what would we do without blogger to listen to aremoans,groans and worries....lol
Below some close up piccys of the candy one lucky winner will receive.May i just state they are all new items !!!!just for youuuuuuuuuuu!
Items you will receive
1.Tim Holtz........Journalling Tickets
2.Tim Holtz.....Grundgeboard Swatch Book
3.Brand New Release Designer Paper Pad6x6 Prima......... "Moulin Rouge"(Lush)
4.A2Z Scraplets Chipboard ..........Butterfly and flower large Die Cut
5.Tim Holtz .......Tags
6.Ranger ....Perfect Pearls Forever Red
7.Prima....Glass Decorated Pebbles
8.Prima Clear Stamps....Set 3 Frame Stamps and Gems.
9.Artist Trading Pack.......Assorted Pack Includes 2 of Each Vellum Bristol,Smooth Bristal,Canvas,Textured ,Watercolour ATC's& 1 Each Of Illustration Board and Acrylic
10.Clip Board ..To Alter
11. 1 Absolutely Gorgeous Large Chipboard Key to Alter
12. 1 Organza Bag......With white Prima FlowersColour/Alter Yourself Assorted sizes Largest3"
13. 1 Back To Basics...... Note Book to Alter
14.Assorted Chipboard Items to Alter ....Including Frames.Coasters square Round,& Bare MatchBoxes.
15. 1 Blue Moon....Metal Vintage Pendant "Angel"
16.Anna Griffin Flora Collection ....Pack 8 Brads
17.Kanban ....Sentiment Stickers Black n Silver
18.Reminisce Phraseology Rub ons
19.Item Still in Hands Royal Mail...coming Soon
20....I will buy something whilst away as hate odd numbers.....lol
So What Ya Waiting For
IF YOUR NAME IN LINKY ISN'T SHOWING THEN IT HAS BEEN REMOVED .BECAUSE YOU HAVENT FOLLOWED THE RULES...SORRY .YOU MAY RE ENTER BUT COMPLY WITH THE RULES IN RED!
Love n Big ((Hugs))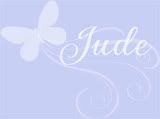 This post will stay at the top please scroll down for newer posts !